About Our Site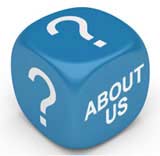 StartABedAndBreakfast was formed to offer a unique reference point on how to start up and run a bed and breakfast business.
Have you ever thought that it would be a nice romantic idea to supplement your income with the odd guest for bed and breakfast? Enjoying breakfast enthusing with guests about the attractions of your area?
Well, here at StartABedandBreakfast you will see that while that ideal is still achievable, there's a great deal of drive, initiative and sheer hard work needed if you want to make it a thriving, successful business.
We won't put you off though, we'll just make sure that you're armed with all the relevant information, from an impartial source, in order to make the right decision. After all, you must be sure that starting a bed and breakfast is the right thing for you, or it could be a big mistake.
The StartABedandBreakfast experts cover all aspects of running a B&B, from getting the initial permissions from the various local authorities to advertising and marketing to keep your successful business on the up and up.
We show you where to go for help, how to convert your property and how to keep the repeat business and customer referrals flooding in. And if the subject you want to find out about isn't covered here, you have access to free and impartial advice through our 'Ask Our Experts' facility.
Our concern was that there was no single UK resource for interesting features and practical advice on this subject.
Our features and articles are written by experts - who have experience, or a particular interest in this area.
Our Background
StartABedAndBreakfast was founded by John Rowlinson, the founder of PtS.
John, through PtS, is involved in a number of ventures including software and property companies. A percentage of revenue from these activities goes towards funding StartABedAndBreakfast and a number of similar sites.
Our focus is simply on having experts create the highest quality information possible that is widely read.
Related Articles in the 'Site Information' Category...