Questionnaire: Are You the Right Person to Run a B&B?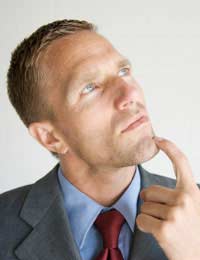 Running a B&B is a popular option for people who want to slow down, perhaps move to a lovely part of the country but still run a business. But running a successful B&B, particularly if you are relying on it for your sole source of income, has its own stresses and it must be run as a proper business.
But how do you find out whether taking this enormous step is the right thing for you, without making a costly mistake? How can you determine whether or not you will enjoy this kind of work?
One way is to talk to B&B owners, perhaps when you visit them as paying guests. But be careful not to distract them too much. Another way is to go through our questionnaire here, which was prepared with the insight of people who have been running a B&B business for over ten years.
These are some hard questions that you must ask yourself and be honest about if you are going to find out if you truly would be a successful B&B owner.
1. Do You Enjoy Meeting New People?
This seems obvious; you surely wouldn't be considering a B&B if you didn't. But you need to really mean it. Will you still feel the same after five years of telling the same things to every new guest?
2. Are You an Early Riser?
Again, an obvious one, but you need to be up early every day to get the breakfast options ready. If you are a couple and one of you is an early riser and the other isn't, will resentment build up after a while when the onus to get breakfast is always on one person?
3. Can You Survive on the Money?
A proper business plan with a strong finance section is of paramount importance if you are going to run a B&B as a business rather than just a hobby that brings in the odd bit of income. Don't just look at the B&B business income and expenditure, add in all the costs of living as well to make sure you don't make an expensive mistake.
4. Can You Handle Difficult Guests?
You aren't likely to get that many difficult guests, we'd hope, but at some point someone will have a problem and whether or not the problem is real, it will be up to you to deal with it.
You will need to be able to keep a cool head and not get emotionally involved, think about what the best outcome is and how you can achieve it. If you think this will cause you undue stress then perhaps running B&B is not the job for you.
5. Can You Be a Good Host?
There's a little more to this than just meeting people. You will need to find out about the local attractions and amenities and be able to talk knowledgeably and enthusiastically about them, regardless of how lukewarm you feel about some of them and regardless of how you might feel about some of your guests!
6. Do You Like Housework?
This one is a killer. You have to keep a B&B spic and span at all times, and regular and frequent housework is the only way to do it. Changing beds and scrubbing bathrooms every single day might not float your boat after a while.
And then there's the constant redecoration and renovation. When it's not cleaning it's DIY, and that might not be everyone's cup of tea.
7. Is Your Property Suitable for a B&B?
Finally the practical question, and of course, the other implicit question, if not, can you afford something that is suitable? Or perhaps your current home is in a good area for a B&B but will need extending.
To be honest, with higher levels of stamp duty now payable on family homes in most of the UK it might be cheaper to extend than move and renovate.
You might also like...
Bella Gina - Your Question:
What steps and or permits do you need to get to run a B&B??
---
Our Response:
We hope that all the information is covered on this website. Let us know of any gaps you find in our details.
StartABedAndBreakfast
- 27-Aug-15 @ 10:13 AM
What steps and or permits do you need to get to run a B&B??
Bella Gina
- 25-Aug-15 @ 12:04 AM
@dangerous pete. It will be up to your local planners/planning committee to decide this. On the face of it (without knowing all the facts), there seems to be no reason why they wouldn't allow this as it's a complementary development.
PlanB
- 30-May-12 @ 2:20 PM
HI At the moment my Wife and I run a three bedroom holiday let and a CS caravan site. The holiday let is on separate land to the caravan site but only 200 hundred metres away. Two of the holiday let bedrooms are ensuite and the third has a separate shower room/toilet. The property has a large living room and a large kitchen dinning room. We are considering applying for planning permission for a living accommodation extension and change to B&B. The property is subject to holiday let planning at present. Can any one advise on problems with changing to B&B. Thank You Peter
dangerous pete
- 30-May-12 @ 2:14 PM