Food Hygiene Requirements for a B&B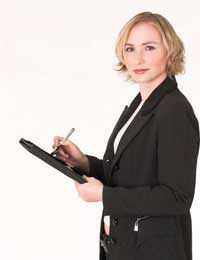 Although B&Bs don't often provide evening meals and aren't likely to have a professional kitchen, there are still Food Safety Regulations to adhere to.
Legal Status for a B&B
A bed and breakfast is considered a food business and you must register with your Local Authority before you open up to paying guests. You won't have to pay a fee for this registration and you can either download a form from your Local Authority's website or request for one to be posted to you. Even if you are taking over an up and running B&B you still need to register in your name.
Once your registration has been received an Environmental Health Officer will come round to inspect the premises for compliance with hygiene rules.
An Inspector Calls
In preparation for this visit you must assure that your kitchen is suitably designed for safe working practices, especially the separation of raw meat from cooked and ready to eat foods. The structure of your kitchen must be sound and the surfaces capable of being cleaned and kept clean. This also applies to any equipment you use for the preparation of food, chopping boards for example. Your work surfaces need to be smooth and non absorbent, likewise the walls, ceiling and floor.
Make sure your kitchen has enough lighting to enable you to see whether the food is cooked properly. You should also have enough ventilation and windows that open. A constant supply of hot water is required as well as good, drinkable cold water.
It's a good idea to have a supply of anti-bacterial soap next to your sink so that it can be seen that you wash your hands regularly; always after handling raw meat. You must wear clean clothing and a clean apron while in the kitchen and ideally cover longer hair with a cap or net.
Food Storage is Critical
Check how you store your food. Foods that need to be in the refrigerator should be in the refrigerator. Hygiene regulations state that raw meats should be stored at the bottom of your fridge to prevent cross contamination. Any food in open tins has to be decanted into suitable lidded containers. High risk foods such as cooked meat and ready-to-eat foods have to be kept at or below 8ºC by law.
The Environmental Health Officer needs to see written evidence of your food safety management system. How simple or detailed this system is depends on the size of your business and how many customers you have. There is a ready made pack you can order from the Food Standards Agency website, which will make your B&B fully compliant with this requirement. You can ask advice on which parts of the pack are relevant to you.
Of course the cooking of foods is very important and you should make sure that all food is cooked thoroughly before serving. Cooling and reheating of foods also has to receive proper attention.
General Guidelines
More general requirements include not allowing any pets into the kitchen, and washing laundry at different times to food preparation if your washing machine is in the kitchen. If you have suffered from sickness and diarrhoea you must not cook food for your guests until you are well again.
You need to defrost any foods in the fridge, not on the work surface and your freezer should be defrosted regularly. It is recommended that eggs are stored in the fridge.
Keep an eye out for any pests. Your kitchen should be designed to prevent access by pests, but if you do see evidence of them you must take immediate action to eradicate them.
Get Trained on Food Safety
There are courses you can go on to get you up to speed with all the food hygiene requirements and, although a food safety certificate is not generally required by law, it will stand you in very good stead.
You might also like...
I am going to use one room in my home for Airbnb which will have a kettle and fridge.The only food I will supply will be pre-packed straight from the supermarket and put in their fridge along with tea and coffee.Do I need to inform the local authority regarding food hygene.
Bean
- 12-Jul-21 @ 7:02 PM
If I have a mini fridge in the guest room and keep all food and drink to be used by Airbnb guests (cereal, tea (tea and coffee, yoghurt, fruit, milk, juice) separate from the family kitchen, do I need to be registered with the local authority? What if we just provide tea and coffee and leave guests to provide their own food?
Wuff
- 28-Oct-16 @ 10:00 AM
We're are planning to open up a spare room on Air BnB and provide cereal, tea and coffee in the morning. As no food will be cooked and the cereal in separate containers (variety pack style) do we need to register and does our family kitchen need to be inspected?
Tim
- 31-Mar-16 @ 12:59 AM
@early riser. A separate wash hand basin must be available and must either be in the kitchen or in a convenient position easily accessible from the kitchen. Discuss with your environmental health officer whether using one side of a double sink would be acceptable if it were only used for handwashing. Accepting only cash or cheque would be feasible, but you may find you are losing customers as a result. Cheques are being phased out slowly and it's a slow process to accept deposits via this method.
StartABedAndBreakfast
- 17-Jul-14 @ 11:26 AM
I am considering opening a B&B, but am worried about the kitchen facilities. Do I need a separate wash basin in the kitchen, or will my double sink be adequate? I know this is a requirement for a larger establishment, but would find a problem fitting it in to my fairly new kitchen. Also is it feasible just to charge cash or cheque rather than using a card?
Early riser
- 16-Jul-14 @ 3:08 PM
I see it now mandatory to be trained for the service of alcoholic beverages if they are to be served as part of the meal for staying guests at the family table. How do others feel about this and can we just leave wine on the table for guests to help themselves to avoid the serving of such. Also just how much is this'training' ?where is it held? and what will guests say if we do not serve any wine? I would be interested to hear comments on this subject and how to cope with it. Mme. K Trask
french old bean
- 21-Jan-14 @ 11:41 AM