How Much Profit Can a B&B Make?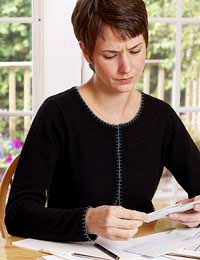 Working out how much profit can be made from a B&B is very important. But this key point is not tackled in a structured way by a surprising number of B&B owners.
Do You have to Worry About Profit?
If you just have a couple of rooms that you occasionally let out if there is demand, and you're not really worried about whether they are filled or not, then perhaps you don't have to worry about profit. But for B&B owners, or those considering starting a B&B, who will be relying on it for income, then it's vital to assess the financial situation and the chances of making a profit.
Of course, every B&B is different, every location is different, and every market is different, so it's impossible for us to give you a definitive answer as to how much profit you are going to make. But we can give you an idea of the things that you have to consider and the sums that can help you make up your mind.
Mortgage Complications
But first a word or two about mortgages and other borrowings. If you are considering converting a property on which you've already paid off the mortgage then it makes the sums a lot easier, as there are no mortgage payments to make. If you will be taking a mortgage out in order to buy a B&B, then you will have to factor in the mortgage payments.
The complications come if you have a mortgage outstanding on your current property, and you are converting it without borrowing any extra money. In this case you could argue that the mortgage payments can be kept out of a profit and loss account for the B&B. This is because you are paying it for your family home anyway, particularly if the mortgage payments are met by a salary. In this case you really should then rent out the house to the B&B business, even if it's only a paper transaction, otherwise you will think you are making a profit when you may not be.
Totting Up Expenses
Assess your expenses by collating all the things that you will spend on to get the property ready and those that you have to spend each time guests stay. The preparation costs, decorating and converting rooms, for example, should be amortised over a certain period. This is to say that they should be spread over say, five years, because no one would expect a B&B to make enough profit to pay off the conversion fees in the first year.
The expenses can be totted up per guest, things like extra washing powder and utility bills for cleaning sheets, running the dishwasher more often, and of course the cost of the breakfasts and the energy used by guests while they stay.
Bringing it All Together
Then add all the expenses up, and divide them by an estimate of the number of guests you can bring in and the rates they will pay. Add in the monthly payments for the mortgage or rental to yourself as expenses and don't forget to include annual expenses like accountant's fees and taxes.
This figure will give you an estimate of the true cost of servicing every guest. After setting your room rates (see our article on this subject in the Starting Up section) a simple subtraction of the expenses figure from your room rate will give you a profit margin. Multiply that by the number of guests you expect to take over the year and you will have an idea of annual profit.
Revisit Your Model Frequently
One thing to remember is to revisit your model of your costs regularly, probably quarterly at least. Using a computer and a spreadsheet is invaluable for this. Prices of supplies may go up and down and there may be incidental expenses that you have forgotten to add into your original calculations.
You might also like...
do we need to register and is there a set standard?
zeek
- 18-Sep-15 @ 4:29 PM
@N/A Yes you are taxed on all your revenue, less your expenses.
StartABedAndBreakfast
- 10-Mar-15 @ 9:57 AM
Can I pay tax even if there is no profit?
I am considering buying a property and taking in guests on an occasional basis in the two spare bedrooms. Would I need to register the property for change of use and will this affect things like council tax?
JB
- 29-Oct-14 @ 10:26 AM