Using Social Networking to Increase Bookings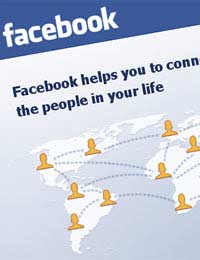 We've already covered internet marketing, and email in particular, for keeping in contact with existing customers. But the rise of social networking presents another opportunity to find potential B&B guests online. Sites such as Twitter and Facebook are not just ways of people staying in touch, they are becoming business tools in their own right.
And there's another bonus – this type of marketing is more acceptable to up and coming generations. A problem for many small hotels and bed and breakfast establishments is that their regular guests get older and eventually stop coming. So new ways of attracting younger, replacement regular clients are very important.
Take Your Pick of Websites
Which social networking websites should you be using? The two obvious big players, Facebook and Twitter, are a must and there are others from all the major players on the internet, Yahoo, Microsoft, Google and more. There are also a number of specialist social networking sites that cater for special interest groups and if you are targeting a specialism or niche market with your B&B then you should use those too.
You must have a website that you can link to from your social networking postings. You can quickly let people know the guts of what you want to say with a tweet or a Facebook post then link to your site where you can give more details. And even if you don't get into social networking you should have a website for your B&B anyway.
What to Post and When
You don't have to go overboard posting social networking titbits but it does need to be a bit more frequent than updating a website. Putting something out once a fortnight or every three weeks is usually enough to maintain the search engine placement of your website, but social networking really needs to be done a couple of times a week.
Your posts don't always need to relate to your B&B as a business, in fact if they do you will put followers off. Don't think you have to invent a new special deal for every social networking posting. Say things about whatever makes your B&B special, like a fresh morning breeze off the sea after a stormy night, or a sighting of a rare bird, that sort of thing. But then of course when you do have a special offer then post away to your hearts content.
You can use humour too, telling funny stories about the behind the scenes traumas of running a B&B, or just venting your spleen when things go wrong. But be careful not to speak about customers, even anonymously. People who think they might be talked about if they stay at your place will stay away.
Use Management Tools to Spread the Word
You don't need to write something different for every social networking site either. It's perfectly acceptable to think of one thing then send it to all the various websites at once. Some sites make great use of photos so try and find a relevant shot for those, but don't worry too much if you don't have anything.
Managing this can be a bit of a headache, of course, but there are software tools out there that can take your posts then automatically replicate them across the various sites you have signed up for. Search for 'social networking management tools' and you should find a few that will do the trick.
All for Free.... Or is it?
And the best thing about social networking is that it's all free. You can pay to advertise on some of the websites, and you may well consider that, but the management tools and the signup for most of the websites themselves don't cost anything.
Except your time, of course, so remember to be disciplined about this or you could fritter away whole days without realising it!
You might also like...