Extending to Add a Lounge or Dining Room to B & B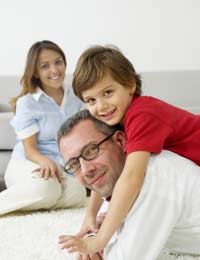 Space is of paramount importance to a B&B and although it's tempting to put as much as possible over to paying bedrooms, if there aren't enough rooms for guests to relax in then they may not come back. If you're extending then it might pay dividends in the long run to use some of the space for communal rooms.
It's hard to make clear cut decisions about something like this because every B&B is different. The type of guest that each B&B attracts differs a great deal too. But we will cover the main issues to help you make the right decision for your own business.
Compare Bed Numbers to Communal Space
Take stock first of the number of beds and compare it to the space in the dining room or lounge. Most B&B's will have enough seats in the dining room for all the guests to have breakfast at once. Although it seems like a waste of space, unfortunately it is very often the case that everyone
will
come down at or around the same time, so you need to be able to cater for it.
It doesn't make sense to have a lounge that can cater for a full house all at once but you need some flexibility. Many guests won't use the lounge at all whereas others, particularly families, might use it every evening.
Making Space for Guests
There should be space for at least two-thirds of your guests to sit down comfortably, and there should be temporary seating (folding chairs or similar) that you can bring out at short notice. This will allow you to cater for the odd occasion, sporting events for example, when all your customers want to be able to watch the television.
If your dining room or lounge do not stack up to these proportions, then you could be losing business. The problem is that you won't know about it because people are unlikely to mention not being able to get space in the lounge, for example, when you are saying goodbye to them. They just won't come again, and they won't recommend you to friends or family.
Plan it Carefully
If your business plan shows that it's worth extending to put more bedrooms on, you may skew the balance between beds and communal spaces. For this reason you should consider working a larger lounge or dining into the plan if you can. But be canny with the way you arrange things. If, for example, you make a new, larger lounge in the extension and are thinking of moving the dining room into the old lounge, make sure it has good access from the kitchen.
No staff or, more likely, family members, will thank you if they have to walk out of the kitchen, go round the corner and perhaps through another room to get to the dining room with plates of hot food. It won't be safe and could harm customers.
Consider the Communal Spaces
So if you are considering extending to make more room for customers, don't neglect the communal areas. Granted you can't charge guests for using them, but they are a huge part of the overall experience. It doesn't matter how good the bedrooms are, if people can't relax or have to wait to be seated for breakfast, then they won't come back and they won't recommend you to friends and family.
And personal recommendation is the most powerful marketing tool that any B&B can have.
You might also like...