What Will Make Your B & B Stand Out?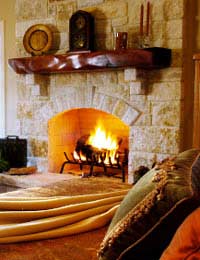 Unless you're operating a bed and breakfast in a resort where there are more customers than beds available, you will be trying to make your B&B stand out against the rest so that you attract more business.
In our Advertising and Promotion section we talk about whether or not to aim for niche markets and how to reach them if you do. This article is more about promoting your B&B above any other, even within a niche.
Brainstorming to Find Your B&B's Best Qualities
The first step is to sit back and brainstorm about what your bed and breakfast has that's good about it. These things don't have to be unique, but they should be rare or special. It could be something about the house itself, the area that it sits in, or a spectacular view, particularly at sunset or dawn. Or is it something about you? Perhaps you are jazz fanatics or have teapot collection that's the envy of the land.
Then sit back again and try and think of things that your bed and breakfast could have. If, for example, that lovely view isn't visible from the garden, then perhaps you could make it visible by raising a decked area, or judicious pruning of trees and bushes? Or perhaps a sheltered construction in the garden will enable your guests to stay out longer in the evenings and enjoy the view and the sounds of the countryside.
Targeted Advertising
Once you've got a shortlist of attractions, consider how you can make best use of them. If you are in a niche, or a number of niches, then you should probably have different brochures and website sections to target people in those niches. Let's take the teapot example. You could advertise in magazines aimed at collectibles and antiques, with a custom advert that features the teapots but also highlights some of the other features of the B&B and the area.
Then when advertising in a more general magazine, say a national magazine targeting an age group that you think will be attracted to your B&B, you should have an advert that doesn't feature the teapots. This is because teapots, if you'll pardon the pun, aren't everyone's cup of tea. If non-teapot fanciers come to the B&B then they'll probably think it's just a nice display. But if they think you are purely a teapot-based bed and breakfast, then they'll probably run a mile.
Use the Internet to your Advantage
Take this thinking through to your website as well. Although there's no need to hide the existence of the collection, you could publish a url that has /teapot on the end in the niche magazines. This would take collectors to a page that features the teapots, but when you publish an advert in a non-niche magazine, leave it off so that potential customers got to the normal homepage.
This has an added side benefit that you can see how many people are clicking through to that page and compare it with others, so you will begin to find out what features are attracting more guests. You can also try using different keywords for your niches in your search engine marketing tactics to find out which ones work best.
Marketing Needs to be a Considered Project
This has to be part of a planned overall marketing campaign, just making these changes on their own is unlikely to achieve a great deal. If you have trouble working out what you can feature to make your bed and breakfast stand out from the rest, ask friends and family to stay and tell you. Or ask a business advisor from Business link or your local chamber of commerce.
It could be that you'll have to make some changes to your marketing and advertising styles and tactics but it will be worth it in the long run. Just make sure you can deliver what you promise.
You might also like...