Is a Bed and Breakfast The Right Business For You?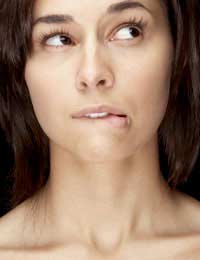 Running a bed and breakfast is the sort of business that many people consider at some point in their lives, often when they're staying in one, and realise that it can be a good way of making a living in a beautiful or culture-rich location. But the fact that relatively few of those people follow through on the thought, demonstrates that it's a choice that many people accept is not the right one for them.
Ask Yourself Some Tough Questions
There are some hard questions that you need to ask yourself if you are about to startup a B&B. Of course you need to do the financial legwork to make sure the business will work, and there's the need to find a property with the necessary accommodation in the right location. But you first need to assess whether you have the right skills and temperament to be a successful bed and breakfast owner.
Most importantly can you be self-motivated and drive yourself? This is essential anyway for working for yourself, but critical with a bed and breakfast, where slack work will damage your reputation, something that's far easier to lose than to repair. Also, can you be organised and disciplined without anyone there to supervise you? There's a lot of freedom that comes with running a bed and breakfast but if you don't keep on top of the paperwork, the cleaning, the repairs and renovations then things will start going wrong.
Can a Family Run a Bed and Breakfast?
Will it work for you as a family? Many B&B's are run by people whose children have already left the nest, but some have children still at home. It's not impossible to combine the two but you need to be able to set ground rules and to know that children will respect them and support you in the running of the business.
You might be able to control this to some extent by limiting your opening times. You could just be open during the high season and school holidays, although that would stop you going away yourselves. Perhaps if you have other family members nearby who can look after the children at busy times during those periods then that could relive the pressure.
Or if you are able to set out a service that requires customers to leave the B&B by, say 10am each morning and not return until 5pm, and don't offer evening meals. This will allow you to clean and prepare the accommodation and there'll be plenty of family time during the day too. This was standard in the days of fearsome landladies in seaside towns but it may not be possible to restrict customers like that in today's business world, where the customer should be king.
Are You Up For the Strain of Running This Business?
Finally ask yourself if you can handle the stress when things go wrong and customers get irate. It's well worth taking a job in a small hotel or bed and breakfast as part of your research before you startup the business. It could perhaps be just a part-time waiting job or bar work, to see what goes on and how well staff handle guests when there are problems with their accommodation.
You might also like...
Hi. I may be able to help you,feel free to e mail me as I have some ideas.I run a business called Limelight Letting and often have investors and landlords seeking what you are offering. Cheers Hannah
Hannah
- 1-Mar-16 @ 11:15 PM
@longshot. We don't but maybe one of readers will?
StartABedAndBreakfast
- 10-Jun-15 @ 11:33 AM
Hi, Just come across your website, which is a great tool for those wishing to start & B&B, but also for those already running their own. I have a question: We have been running our own 5 * Gold B&B for 6 years. We are looking to take some time out & was looking at the option of leasing out the business for 2 - 3 years. Do you know of any website that offers would be B&B owners the opportunity of running / leasing the business without the huge financial input required when purchasing? Any advise would be most appreciated. Regards, Simon Bray
longshot
- 6-Jun-15 @ 1:43 PM