Building a Website for Your Business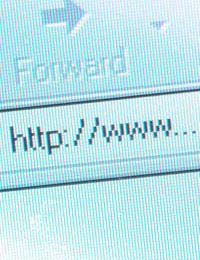 A website has to be considered an essential part of any business today. Certainly there are many bed and breakfasts that will survive and prosper for a long time without one but slowly the repeat customers and referrals will die away. The internet is now so ubiquitous and when people are searching for a B&B in your location they are more likely to go to an internet search engine than a guide book. If you haven't built a website, you won't be on their list.
Building an Internet Presence is Vital
It is important to understand this point, that people increasingly look at websites for information to help them make decisions about where to stay. People who don't have access to the internet at home may well browse at work during lunch hours.
Even if they know your B&B by name, if they tap that name and your town or area into a search engine and nothing comes up, they will start looking at other businesses that have come up instead. The lack of a website, for many people these days, will give an impression of a business that doesn't know what it's doing.
Design Skills Do Help
Building a website doesn't require genius. It's probably better if you can spend some money on a designer to build it so that it looks good and reflects the impression you want to give of your business. But if you don't want to do that, there are plenty of template-based packages that will help you design a passable site.
When building the website it is crucial that your contact details, phone and fax numbers and email address appear on every single page. Often you see these on a separate 'Contact Us' page but you won't be able to tell which page people will see first if they come to your website from a search engine, so put this critical information on every page.
Then when people want to pick up the phone or email you they can do it straightaway, not grope around for the details.
Booking Systems
It's not absolutely necessary to build in a booking facility and payment options on the site. This can be tricky and become an unwanted administrative burden, as you have to continually update the website with all the other bookings that have come via the telephone, fax, email or post, otherwise there's a risk of double booking.
You can invest in a PC-based booking system at the B&B that your website can refer to, so that it is always up-to-date. This can be a lot easier if you have broadband, but it is a significant project and it needs to be done right, so many B&B owners won't consider the investment worthwhile. As a minimum, you should update a room availability page on the website at least once a day and say how accurate it is.
Use a Website as a Marketing Opportunity
Put all the information that you think will be relevant to potential guests such as rates, directions and facilities. But the design should also try and give a flavour of who you, the hosts, are, what kind of service you offer and what kind of establishment you run.
Get a good photographer to take some decent shots of the B&B and the local attractions and integrate them into the design. Try and give the best and most accurate impression so that someone will book with you and not another B&B in the area. If you think of building a website as a marketing opportunity and can successfully get it to come high up in the relevant search engine rankings, then it should increase your bookings.
You might also like...