Setting Guests Rates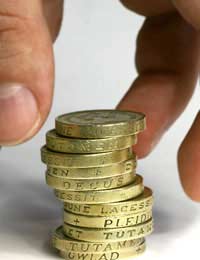 Getting the pricing right is critical for a bed and breakfast. If it's too low you might not make a profit, set it too high and you may not attract enough visitors. It's a balance that's hard to get right but the only thing you can do is research it, set your rates and test them out on your guests.
Balancing the Break Even Pricing
The first thing you have to do is work out your break-even pricing. If the bed and breakfast is to be your sole income, work out everything that you need to pay out in a year. That's absolutely everything, except the food for each guest and the linen costs. This will include the costs of running the bed and breakfast, a salary for yourselves, maintenance and refurbishing costs, running cars, holidays, all of it. This gives you your constant annual outgoings.
Then add in the costs that you have to spend per customer, so that's the food, a proportion of the laundering costs for towels and sheets, anything else that you only spend out when a room is occupied. Add up the number of guests per year (if you're just starting out your market research will give you this) and multiply those guest costs by that number. Add it to the constant outgoings and divide the whole lot by the expected number of guests.
This gives you the lowest possible room pricing you can accept per customer in order to cover your costs. Obviously if you get fewer than the expected number of guests, you'll make a loss and if you get more, you'll be in profit. You have to balance this and hope that it comes right. But if the break-even figure you come up with is higher than the going rate in your area, you may be in trouble.
Is the Pricing Right For Your Customers?
This is the next stage, comparative pricing. You can find out the rates from other bed and breakfasts in your area from the tourist board, then look at their standards and pitch your rate at the right level, one that you think will attract customers and make you a decent living. To find out if you're pitching it right for the customers coming in, you need to get on the road.
Spy on Other Bed and Breakfasts
Find some bed and breakfasts well away from your area but in similar areas to your own. If yours is a rural bed and breakfast, find other rural ones, if it's coastal, find coastal ones, and so on. Try and book ones that have room pricing close to the level you're thinking of setting.
You'll only need to spend one night in each bed and breakfast as that will be enough to compare their fixtures, fittings, decoration and food with your own. Then you'll know if customers will pay the same rate for your bed and breakfast or whether you will have to balance it a little. You could even tell the owners right away that you're from another bed and breakfast, as you're not local competition they may well share information with you.
Tip the Balance Until the Pricing is Right
Once you've done all the research you have to have a little faith, set your rate and hope for the best. Over the years you can try tweaking it to see if you get more customers or fewer, and test the water with different ranges between off-peak and high season. It's hard to get the right balance but over time you will get it right.
You might also like...