Setting Room Rates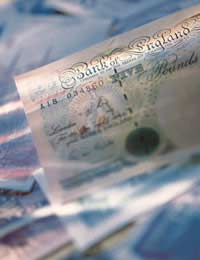 Bed and breakfast businesses operate in a market with a great deal of competition from hotels as well as other B&Bs and setting room rates for guest rooms needs awareness of business costs and profit margins.
In our article on Setting Guest Rates in the Starting Up section we talked about how to calculate your break even point and set initial room rates. In this article we'll talk about supply and demand and how you can manipulate room rates to take advantage of fluctuations.
Room Rates Fluctuate with Demand
Let's assume that your calculations and market research indicate a competitive room rate of £60 per night, assuming a certain level of guest room occupancy throughout the year. You have decided that it's a rate that will allow you to make a reasonable profit margin on top of covering your business costs. That doesn't mean to say that you have to charge every room out at £60 every year though, it's just an average that you should seek to attain and surpass if possible.
Low Competition at Peak Season Means Good B&B Profit Margins
Depending on how much your business depends on the tourist market, you may have one or two very sharply defined high seasons, or a gentle rise and fall throughout the year, with a number of peaks. You would aim to set a room rate of, say, £70 to £80 at those peaks and allow it to drop to around £50 in the low seasons. Make sure that your room rates are clearly laid out on your website and in your B&B office area so that customers, and staff dealing with customers, will be clear about the room rates at any given time.
Look out for special events and other seasonal fluctuations, like Bank Holidays, where competition is less fierce so B&B and hotel owners can set higher guest room rates. Many families now get away at Christmas and Easter, when in the past these would be stay at home periods. Hotels and B&B room rates in some areas double or even triple over the Christmas period compared to the middle of January, whereas in other areas, many hotels and B&B's close down over that period as there are too few guests. Test the competition in these periods with your advertising in the first year and see how many guest rooms fill up.
Special Events can Fill Guest Rooms
Special events can be good for B&B's and hotels too. Guest rooms at hotels and B&B's in the western part of the Cotswolds, for example, are under serious pressure during the horse racing Festival at Cheltenham in early March each year. With no competition, as everyone is booked out, this is an opportunity to put room rates up at a period that would otherwise be completely dead. Work out what similar events there are in your area and tinker with your room rates accordingly.
There are weekly fluctuations to take into account as well. As people in the UK increasingly take short breaks throughout the year guest rooms are more in demand at the weekends than during the week, particularly out of season. Consider lowering the rates for Thursdays and Mondays, or advertising inclusive three night weekend breaks, that might entice guests into stretching their weekends at one end or the other.
Know Your Business Costs When Bartering
Finally, you will find that people will barter with hotels and B&B's for a better deal on guest room rates more and more these days. It's important to set a minimum rate that anyone who is answering the phone or emails will know that you will absolutely not go below. You should also set a policy of refusing to deal over periods when you know you will have high demand.
Bartering on room rates is alright if you don't want to lose your guests to local competition, after all, a small profit margin is better than none, but try and gain a little for everything you give away. For example, if someone is asking for a deal on weekend room rates, suggest that you'll give them a lower rate (but not quite the one they are asking for) if they take three days rather than two.
Stay in for the Long Haul
Remember never to go below your break even point too often or you will not be able to cover your business costs. It's no good beating the competition throughout the summer if you cannot cover those business costs and go bust in the winter.
You might also like...