Data Protection and Privacy Policies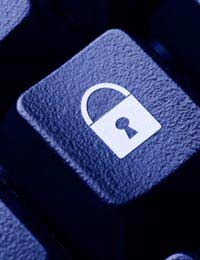 As a bed and breakfast owner you are likely to be using the internet as a way of advertising your B&B and keeping in contact with past customers, but you need to be aware of the implications of the Data Protection Act and you will almost certainly need a privacy policy to protect the rights of your guests.
Why is the Data Protection Act Required?
The Data Protection Act 1998 had to come into being because the increasing use of computers in business made it easier for private information to be transferred and manipulated. Before computers were easy to buy and use, canny B&B owners would keep information on their previous guests and the more enterprising would post brochures and details of events and offers every now and then.
Personal computing changed the nature of that when it became easier and faster to copy large amounts of people's information and send it across the globe in an instant. As a B&B owner you will almost certainly come under the auspices of the data Protection Act as you will be recording names, addresses, telephone numbers and email addresses for guests or other people you come into contact with while conducting your business. The first step is to register with the Information Commissioner.
Look After Guests' Personal Details
If you are unsure as to whether or not you need to register, the Business Link website has an interactive tool to help you decide. If you do need to, then it can be done online or using a paper form and there will be a charge for this (currently £35).
The Data Protection Act essentially says that you must keep guests' data secure and private, you must not pass it to anyone else without their express permission, and you must allow them to see what information you hold on them. There is a lot more to it though and the detail can be found on the Information Commissioner's website.
A Privacy Policy Covers Many Obligations for a B&B
Once you have people's data secured you can cover a lot of the other requirements of the Data Protection Act by creating a privacy policy and sticking to it. Many B&B's put their privacy policies on their websites which makes sense, since a lot of the issues surrounding data protection stem from using the internet and email addresses. One key part of the privacy policy should be to explain under what circumstances, if any, you will pass your email address on to another person or company.
You should state in the privacy policy what you do with people's personal information and who to contact, and how, if they want to see the data you hold on them or if they want you to destroy their details. If you are collecting guests' email addresses in order to send email newsletters out, you should include instructions in every email to tell people how to unsubscribe. It also makes sense to have a link to the privacy policy too.
Seek Local Help and Guidance
This can all sound a bit daunting, and there is a lot to it, but there will be plenty of other sources of help on data protection and privacy. You might find that your local networks, the business clubs and tourist associations, will have experts who will assist you, and you can of course talk to other B&B owners that you know.
You might also like...