Marketing your Business in Directories and Guides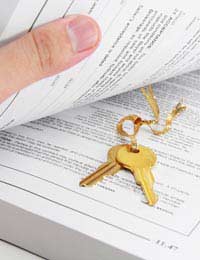 Getting your bed and breakfast into tourist guides and directories can be an effective way of marketing it to customers. But there are a vast number of these guides and directories so how do you decide which ones to go for?
The Difference Between Guides and Directories
There are two distinct types of listings. Some are simply directories that anyone can pay to get into, then there are the guides, which ought to be more than that. Guides should tell you about the area and recommend good places, not just any place. They will recommend the ones that they think fit in with their niche and their ethos, although you are still likely to have to pay to be entered into them. Local tourist board listings and those of other associations are covered in a separate article in this section.
Regional Directories
Directories can be focused on a geographical area or a particular niche, so the best thing to do is go out and buy a few, or get them through a local library. Whether or not it's worth being in a regional directory depends on exactly where your business is located. If you are somewhere that's not so well-defined, perhaps just outside a recognised tourist area such as the Cotswold's or the Lakes, then it could be good to be marketing in a broader regional directory, as you'll then be found by people trying to find a B&B exactly where you are.
On the other hand, not entering into a well-known directory of a tourist area may make people wonder why you aren't in it. You will have to occasionally take a punt and put some money into a guide or directory and see how it works out.
Guides
Guides will be trying to inform travellers about the region as well as list places to stay. With guides it is more important to look through them and see if they are going to be talking to the same people that you are trying to attract. If you are marketing to a particular niche, then a guide book that attacks that same niche is more likely to give you a better return on your money than a guide book with a broader approach.
Some guides will not include you unless they have sent someone to stay in your place and inspect it for themselves. You still have to pay to be entered, but at least you'll find out that you aren't right for whatever market they are appealing to without spending any cash. Apart from a bed for the night and their breakfast, of course.
Protecting Your Business's Marketing Investment
There are two things that will make your marketing forays into guides and directories more successful. The first is never to send any money for a directory or guide entry until you have verified independently that it exists and suits your market. There are scams out there where invitations to enter into business directories are given out by fax, email and post, and even doorstep visits, but they are in fact not worth the paper they are written on. They can be simply inflating their claims as to the number of people who will see the directory or sometimes even complete shams.
The second is to ask guests and people making enquiries, even if they don't book, where they found out about you. If after a year's advertising with a particular directory or guide you haven't had a single lead or paying guest from that source, then you can reconsider paying for a further year. If you don't do this, you could be wasting hundreds, or even thousands, of pounds a year.
You might also like...
Whilst I agree with a most of this article, there is some good solid advice in there that should absolutely be heeded before anyone goes down the route of buying and running a B&B or any accommodation to be honest. However there is one section I'd like to highlight and discuss briefly if I may and that is the sectioned titled 'Last Minute Tourists'. At the end of the section and going into the following section the author talks about fees and commissions. Practically all Agents or listing sites will charge you in some way either a membership fee paid annually or if you sign up with one of the large Online Travel Agents (OTAs) you can expect to pay up to 30% commission and you will have to agree to a price parity agreement where you can't advertise prices lower than they advertise, (that's how they guarantee lowest prices etc in their big televised marketing pushes) frankly some of the OTAs now have such a huge market share of online bookings that many feel they 'have to' sign up to them and just take the high commission payments on the chin. It is not a fair situation and the tail is now wagging the dog, OTAs are now being viewed by many accommodation providers as no longer being friends or partners but bullies, which is just wrong. To counter this imbalance, coming at the end of this month a business I am involved in is about to launch on a new trajectory to try and right this wrong. By working together with providers we are going to start taking the power back and be a proper friend and partner to providers. We will be a listing site/OTA with direct customer bookings at its core, to list a property will be FREE and there will be NO commissions. Some may think us mad but something fairly radical has to happen to instigate change. Change will not come from the OTAs so it has to come from within the industry otherwise the tail will continue to wag the proverbial dog for the tails benefit. I am not going to blatantly blurt out what the company name is as that would not be fair to the providers of this fine website but keep your eyes and ears open and by working together we'll bring the balance back to the accommodation industry and put more money and power in the hands of those who provide such a fantastic service. Power to the Providers! Have a great 2015 people.
Davie Boy
- 15-Jan-15 @ 2:25 PM