Top Ten Marketing Tips for a B & B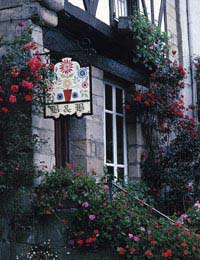 When you start up a B&B make sure you have a fantastic website, advertise in magazines and newspapers and register with the various tourist boards and associations. You begin to get a steady stream of customers. But how do you ensure repeat business? How do you build up a list of existing guests?
1. Create the Right Impression
Undoubtedly, the best way to generate repeat bookings is to impress your guests the first time they stay with you. Do everything you can to accommodate them and make sure their stay is a memorable one. Once guests have found a B&B they are happy with, they are unlikely to want to go somewhere else and risk the unknown. They are also more likely to spread the word and send more business your way.
2. Maintain Scrupulous Standards
Cleanliness is of paramount importance. Look at your rooms with the eyes of a customer. Would you be happy? And it's not just the B&B itself. If you provide parking, make sure the area is clear of rubbish and that there are no potholes. Keep an eye on your frontage and change any bulbs, clean off dead flies and make it look inviting. Guests will revisit a B&B that is well looked after.
3. Build Up a Customer List
Keep in touch with previous guests, either online or by post. Offer extra incentives and exclusive deals. Keep them up to date with any improvements you have made to your B&B, whether you have added a bar or have started selling local products. Guests will want to come back if they are getting a good deal and will want to check out any new developments.
4. Target the Business Market
Not all your guests will be tourists, business people need somewhere to stay as well. To make your B&B appeal to them, install broadband and wireless internet, have newspapers delivered and do an early breakfast. Cater to their particular needs and they will come back time and time again.
5. Look for Short Break Options
Short breaks outside the school holidays are popular with people without children who want to get away from it all. Perhaps there is an event in your area that takes place every year. Get into the spirit of the event and offer incentives for guests to stay with you each time.
6. Cater for Walkers
You might live in an area that is known for its proximity to great walks, for example. Cater to walkers by offering a packed lunch or offer them a special room where they can take off their muddy boots. Become knowledgeable about the area and ready to answer any questions. Once you have built up a relationship with a certain clientèle, they will be loathe to go anywhere else.
7. Give Credit Where it's Due
It's a good idea to be able to accept any form of payment. If guests can't pay with a certain credit card, they are unlikely to want to come back. Make their stay as easy as possible and they'll come back to you knowing they can pay how they want.
8. Be Available
If you run a small B&B it's difficult to be at your guests' beck and call at all hours of the day, but a guest who can only arrive at a certain time or who can't get a drink when he wants is less inclined to become a repeat customer. If you have to pop out, ensure there is someone to hold the fort.
9. Keep an Eye on Health and Safety
Health and safety should never be overlooked. Guests won't return to a B&B where they have had an accident or fallen ill with food poisoning. Keep up to date with your safety checks and cleanliness.
10. Constant Cycle of Improvement
Always strive to improve your business. Renovate when you can and redecorate when your rooms are looking a bit tired. Modernise your equipment to keep up with changing times and keep on top of any maintenance issues. Listen to your guests and eradicate or improve on any quibbles they may have. Your customers will feel you are looking after them and because you care about your B&B, you care about them.
Customer loyalty is extremely important to your B&B and the steps to guarantee repeat business should not be taken lightly.
You might also like...