Bed and Breakfast: Market Research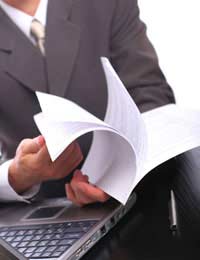 When you are creating a marketing strategy it's important to do some market research, even if it's just a little local work. In fact many bed and breakfast owners probably indulge in market research without actually realising that something they do quite naturally has this name.
Using Your Customer for Market Research
Market research has lots of long-winded definitions in various management tomes but basically it means finding out what people want. B&B owners can do basic market research by simply asking their guests what they are looking for in a B&B, what attracted them to the area and what made them choose their particular B&B.
This of course tells them about their current customers. But if a B&B owner is embarking on a marketing strategy and needs to know about new markets then they are probably trying to find out the desires and needs of people who aren't yet customers, and that's where more structured market research comes in.
Buying in Commercial Market Research
Starting from the top there will be market research papers published by commercial organisations and government departments about the tourism market in general. Commercial ones can be very expensive indeed, but the government ones are usually cheaper. The other problems are that they take time to compile so may be out-of-date and they will cover a very broad area, either geographically or in terms of market segment.
You might find that your regional authority has commissioned market research on tourism, particularly if tourism is a big part of the local economy. This should be much more valuable, depending on the questions that people have been asked.
Get Relevant Data
If they are going to purchase market research B&B owners should be looking for something that is as relevant as possible. If someone is thinking of targeting the outdoor pursuits market, for example, look for market research that covers that grouping.
In fact, a B&B considering a shift to a completely different market, say, from walking and bird-watching to climbing and pot-holing, then national market research might then be valuable, but only if it covers that specific market. B&B owners need to be finding out how many people are interested in those hobbies and what their average holiday spending and habits are.
Do it Yourself Market Research?
Getting back to more local sources of market research, enterprising B&B owners could do their own market research using their website. Constructing a proper market research questionnaire needs expertise, so it might be worth hiring a professional to help with the wording.
At the very least it should be tested out on a few other people before it is released. A question that is crystal clear to the person that wrote it may be horribly ambiguous to someone reading it for the first time.
The disadvantages of using a website for market research are that you can't necessarily trust the results and it's hard to persuade people to take part. It might be best to ask people for email addresses and offer some sort of incentive for filling the form in. A 10% discount voucher might be a good idea as it might encourage people filling the form in to come and stay anyway.
Context is Vital
Regardless of the scope and form of the market research undertaken, or bought, it's very important to understand what questions or knowledge it is based on so that it can be interpreted correctly. Then build the results into a proper marketing strategy before blindly rushing out into the unknown.
You might also like...