Word of Mouth Marketing and Promotion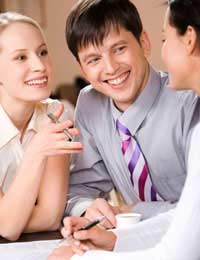 Word of mouth is possibly the most effective marketing that you can do for a B&B but one over which you simply have no control. But you can influence it, although it's hard work and it takes a while to begin to see the results. It's effective because nothing works better than somebody telling other people that they've stayed at your place and really enjoyed it.
Advertising and Promotion Underpins Word of Mouth
There are three key elements to generating word of mouth marketing traffic. The first is to get out there and shout about your business in any way possible so that when people want to stay in your area it's your establishment they think of first. Now, you'll be doing a lot of promotion and advertising anyway, but it's important to realise that it underpins your efforts at word of mouth marketing too.
Promotional Tools For Guests
The second is to have ways of making your guests keep you uppermost in their minds after they've left. So have some little trinkets or mementos in the rooms and in the communal areas that people can take away with them.
Business cards and leaflets should be there too, but check out the promotional gift catalogues and websites to see if you can get something that reflects your business and that people will want to take away with them, that has your B&B's details on it. Then, with a bit of luck, when they are talking to friends and relatives about your business, they may still have the marketing tool around and will be able to give them your contact details.
Get Permission to Mail People
As they leave, ask customers if they would like to stay on your mailing lists to receive things like Christmas cards and details of special offers. Marketing rules and regulations mean you have to have people's permission to do this nowadays. Then you can keep your establishment at the front of their mind with little reminders.
This can be tricky, because if you overdo the promotion and advertising to previous customers you might put them off, so keep it to Christmas cards and items of real interest, like an off-peak deal or a big event in the area that might interest them. These days, when the internet is so important, ask them if they'd prefer email to post as well.
Service is the Most Important Element
The third and last is the most important. You, your staff and your family must be sweetness and light at all times and genuinely put the customer first. People are not going to recommend a B&B to their friends unless they have really enjoyed it, and if things have not been to their liking then that will be the end of any recommendations.
It is inevitable that things will go wrong every once in a while, after all, we are all human, and things can break down in a B&B too. But if you are constantly on top of property maintenance you will find things out before they break and have a chance to fix them first.
Deal With Problems Well
If a mistake leads to a customer complaint, sort it out with the minimum of fuss and in a matter of fact way, without getting emotional about it. Even if a customer has a problem, if it's sorted out quickly and efficiently they will still come away with a good impression.
Bear in mind that negative word of mouth marketing, spreads probably ten to a hundred times faster than positive word of mouth. It can take a lifetime to build up a good reputation and only a couple of bad experiences to ruin it.
You might also like...