Marketing Strategy for a B&B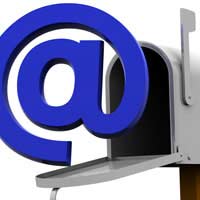 Having a marketing strategy for a small business like a bed and breakfast might seem like overkill. But you can guarantee that in any area where there are B&B's that are doing well and others that aren't, it will be the ones that pay attention to marketing that will be thriving.
Marketing and Advertising
The marketing strategy can be as simple as a one or two-page document. It will define what you think you are selling, to whom, and how you can make the best of your establishment to fit that market. The other articles in this section which talk about marketing and advertising should be considered as sub-sections of this article.
Many people think marketing is advertising but advertising is a separate thing that should be driven by the marketing strategy. Marketing is about deciding what you are going to sell, how it is going to be presented and then how you are going to sell it, and advertising comes into that last part.
What is a Marketing Strategy?
So if a marketing strategy isn't just advertising, what is it and why should a B&B owner bother with one? There's lots of management speak behind marketing but someone running a small business like a B&B shouldn't get caught up in that and just concentrate on the basics.
The first step in creating a marketing strategy is to sit down and look at the business that you have, or are about to have. Examine the location of your B&B, the size of it and the mix of rooms. Look at your guest book – what have people said about the B&B, the good points and the bad? Ask guests what they like and what could be improved.
Then take a look at the wider environment. What are the things that bring guests to your area and what sort of people do they appeal to? Once you've decided, write down the markets you are going to chase and what changes you will make to the B&B to accommodate those markets.
Here's a brief checklist:
How big is the B&B?
How many rooms do you have?
What kind of location are you in?
What brings guests to your area?
What sort of people do those things appeal to?
What have people said about the B&B?
What do guests say they like and what could be improved?
Examples of Changes Driven by Marketing
Here are some examples. If you are in a coastal area with lots of beaches that attract families, do you have flexible accommodation that can accommodate different mixes of adults and children?
If you have great views from the back and a main road on the front, might it be an idea to plant some trees or put up a fence to reduce noise, or reconfigure the rooms so that guest rooms are at the back?
This is more the front end of the marketing strategy, once you've decided who you should be aiming at and the key points of your B&B that you should be selling, then it's time to look at the marketing of the B&B, then the advertising.
Moving Toward the Advertising
Marketing might be about re-branding the B&B, getting new business cards, headed paper and website that will appeal to the market that you have decided to go for. You might consider redecorating the rooms to fit the new demographic. For example if you're after a younger market then perhaps the chintz should go.
Of course, all the examples that we've used here are probably quite self-evident to someone running a B&B. The point about the marketing strategy is that it comes first, then you make changes according to the markets you've decided to aim for.
Once you've decided the marketing strategy you then do your advertising according to the strategy too. So if you've decided to market to active families who come to use the nearby theme parks and outdoor pursuits, then it's time to cancel the adverts in magazines read by older people and look for somewhere more relevant.
Monitor Business Performance
Then monitor the affects of the strategy on your business. Stick to the plan for a full season and assess business performance over the last year. You must walk the tightrope between sticking with the plan for long enough to make sure it's working and modifying it if it isn't.
Having a marketing strategy only increases the likelihood of success, it doesn't guarantee it. But if things aren't working, don't tinker blindly, change the strategy and then see what changes are required to target a different market.
You might also like...