Internet Marketing and Your Business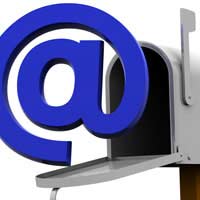 Why on earth would an ordinary bed and breakfast want to get involved in internet marketing? You would have thought that a small business like that can get by with a few small ads in the relevant newspapers and magazines and perhaps people driving by and seeing the sign outside.
This might be true at the moment but the arrival of broadband has changed the way people use the internet and increasingly they are turning to it first. Many people have internet access at work as well as at home and that makes it even easier. In our article on building a website in the Starting Up section we talked about this, and also what a website can give in terms of bringing people closer to you and learning about the flavour of your bed and breakfast.
Internet Marketing With Email Newsletters
Once the website is there though, it becomes necessary to drive traffic to your site. One way of doing this is to collect email addresses from guests or people who make inquiries and ask them if you can include them on your email newsletter. You have to ask permission to comply with privacy regulations (it's referred to as marketing preferences) and you may have to register under the Data Protection Act.
Once you've got all the privacy issues tied up, you can write email newsletters that highlight changes to your business, perhaps events in your region and so on. Make sure that each piece in the newsletter is brief but links back to a full article in the relevant sections of your website. It should include your contact details too.
Promote Your Bed and Breakfast
Be careful not to send out too many newsletters. Some businesses send out monthly newsletters but that's possibly too frequent for a bed and breakfast, perhaps is better to have them quarterly, but gear them to the ups and downs of your season rather than religiously sending them out precisely every three months.
Try and mix the newsletters up a bit too. Consider a competition where you give away a free night for two if it generates more bookings. These things can be tested and tweaked with a newsletter, so try something in one issue, and if it doesn't deliver more business, try something else in the next one.
Getting Your Business High in the Search Engine Rankings
The second part of internet marketing is about driving traffic to your website using the search engines. This is all a bit of a black magic art and the practitioners of it keep their secrets closely guarded, but a lot can be achieved by making sure that your website is search engine friendly.
The key for your business, in simple terms, is to make sure that whenever someone types in, your area and 'B&B' or 'Bed and Breakfast', then your site is one of the first on the list. All of the search engines such as Google, Yahoo, MSN and the others rank websites differently, but they will all look at your website and determine when it should be served up to the person who's searching the internet based on the content in it.
You need to decide what words people are likely to use when looking for a bed and breakfast like yours, then make sure that those 'keywords' are spread liberally over your website, in metatags and in headings and sub-headings too. If you are marketing to a niche pastime or other market, you need to discover what search terms will be used by those people too.
Internet Marketing May Need Expert Help
There are other internet marketing techniques such as Google Adwords where you can pay to push your site higher in the rankings. There's not the space in an article like this to cover these elements of internet marketing in great detail, just to give a flavour and a few pointers. There is a lot of information out there on the web about how to do this, you can go on training courses, or you can hire someone to do the internet marketing for you.
How you approach this will depend on how much money you believe should be spent on marketing on the internet, and how important you think it is to your business. If you build and maintain your website yourself, then you will need to start learning about this. If you employ another company to look after your website then you should be asking them to make sure they are tweaking your site to make it internet marketing friendly and making sure your business is high up in the search engine rankings.
You might also like...