Selling Products in Your B&B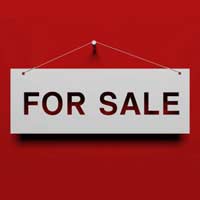 You might think that selling items will appeal to guests at your B&B, and you may well be right. But there's nothing less appealing than a display of obviously aging stock hanging around to make the public areas of your B&B look uninviting, so be choosy about the stock you keep and for how long.
There are essentially four categories of items that you could consider selling in your B&B. They are:
Genuinely useful items for guests
Souvenir and craft items that are particular to the area or niche
Products that you use in the B&B
Artwork from or about the area
Genuinely Useful Items for Guests
This group is things like toothpaste, razors and other items that guests may forget to bring with them, perhaps something that all B&B operators should keep in stock. Don't bother trying to take cash for them as then you'll have to have a cashbox and change to hand all the time. Just let guests know that it will be put on the bill.
Hotels can get away with marking the price of these products up by a ridiculous margin but it's suggested that in a B&B they should be offered at cost, or even free. Any perceived profiteering is likely to cause bad feeling and that means no repeat business and a damaged reputation.
Souvenir and Craft Stock
Craft and souvenir items should be either made in the area from recognisable local materials, or representative of the area. Examples of both might be mugs from a local pottery or dolls in regional dress, even if they are made in China. Take care to stock items that fit with the style and ambience of your B&B, not from a decorating point of view but because you're likely to sell more stock if it's right for your guests.
Selling Products Used in the B&B
If you use particular products in the B&B that seem to be popular then it might be worth having a display of those items, perhaps in a communal room, for guests to buy to take home. Examples might be a chutney that they have enjoyed at breakfast or the soaps in the room.
It's only worth doing it if they are special though, not products that anyone can pick up from a supermarket anywhere.
Selling Art on Commission
Artwork from the area is quite a popular strand to sell at a B&B. You could look at it as a way of decorating the B&B for free, assuming you are selling them on commission rather than buying them yourself. Talk to local artists or sculptors but keep the pieces relatively small and cheap. Not only are they more likely to sell but they will be easier for guests to take home.
Watch your insurance though and make sure that both you and the artist know whether they are expected to be covered on the B&B insurance or the artist's own.
Buying from Salesmen
Finally you may get visits from salespeople asking you to take items to sell. These might be perfectly good but don't be railroaded into signing any contracts before you are sure and don't accept that you have to pay up front for stock. If you're doing a job of selling on the salesperson's behalf and they are asking you for the business then they can take the hit of the outlay on stock.
If they are selling something that you genuinely believe will be a good seller for you and they insist on cash up front, don't pay the whole price. Pay a deposit that's a lot less than the full price and ensure that you take the stock on a sale or return basis.
If they still insist on you paying full price up front then show them the door.
You might also like...